THE WORLD'S FIRST SPECIALIZED GAS DETECTION ROBOT.
Reliable and fast to identify the smallest gas leaks.
Stop methane leaks today.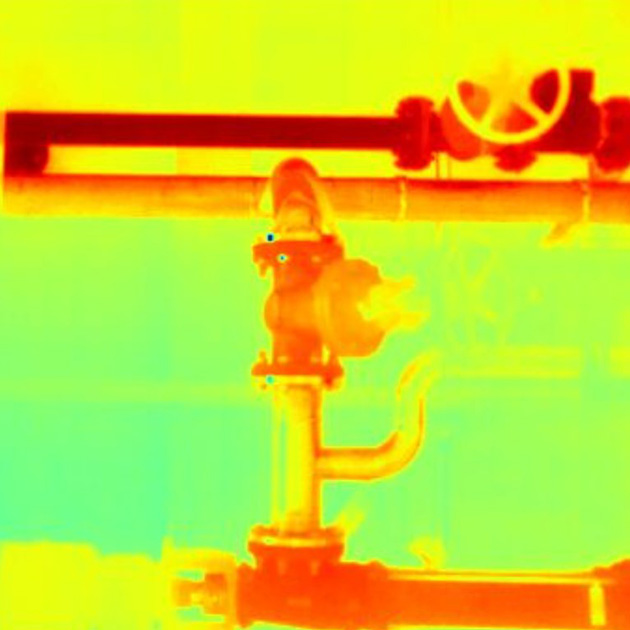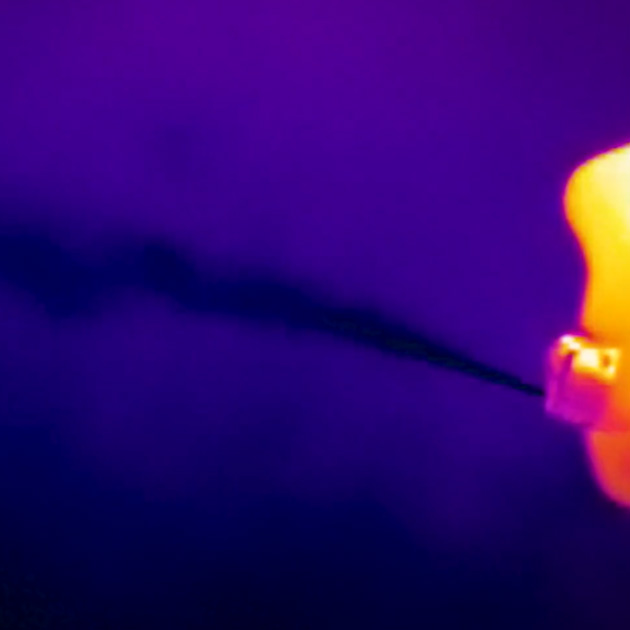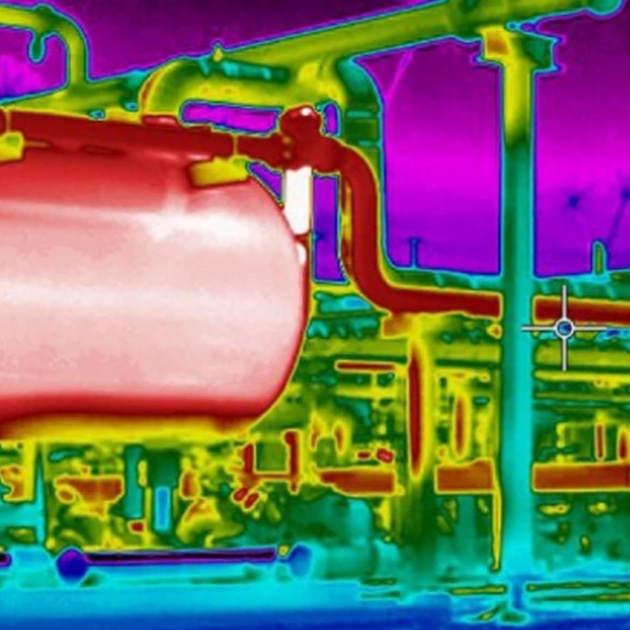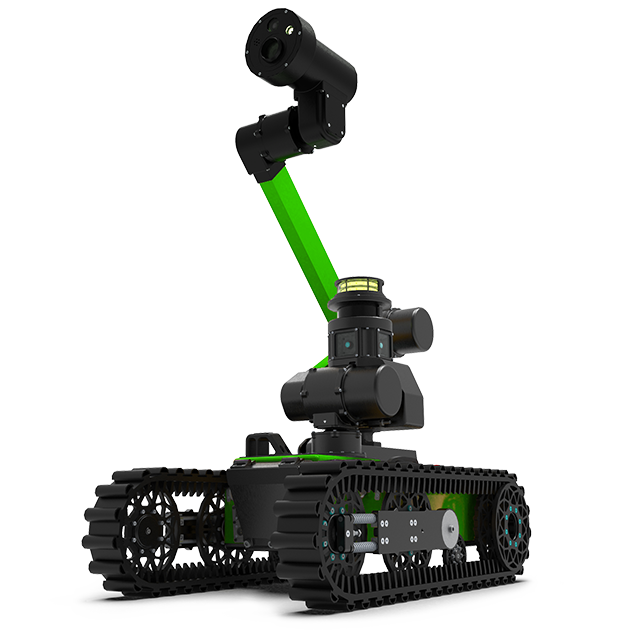 Reducing emissions today.
The Gasfinder is a reliable and fast tool to identify even the smallest gas leaks. By deploying the Taurob Gasfinder, operators will be able to identify and monitor gas leaks earlier and apply corrective measures and maintenance efforts to reduce emissions.
Maintenance actions.
Supported by the expertise of Dietsmann (the leading independent Operation & Maintenance specialist for continuous-production plants in the energy industry), we offer the whole package, from identifying and prioritizing leaks to suggesting repair and maintenance actions. Furthermore, the Gasfinder's flexible API can connect directly to client's or third party analytics software.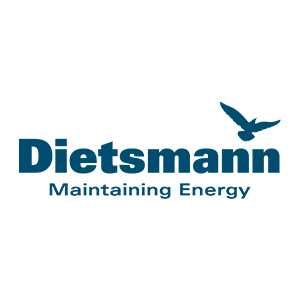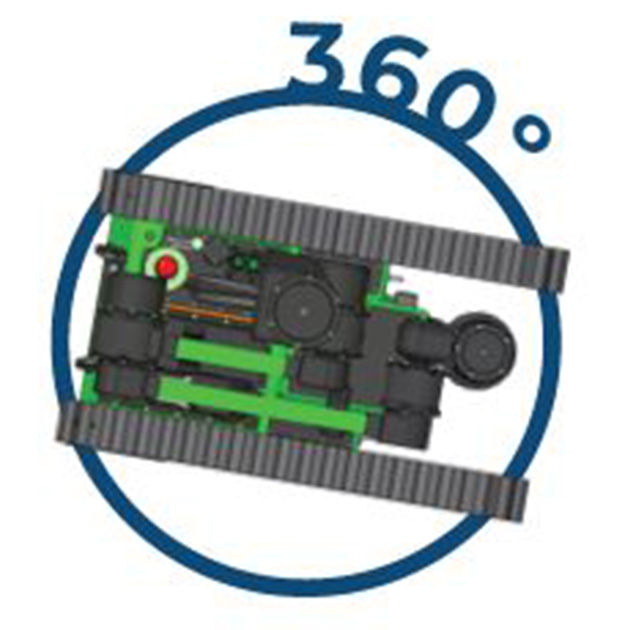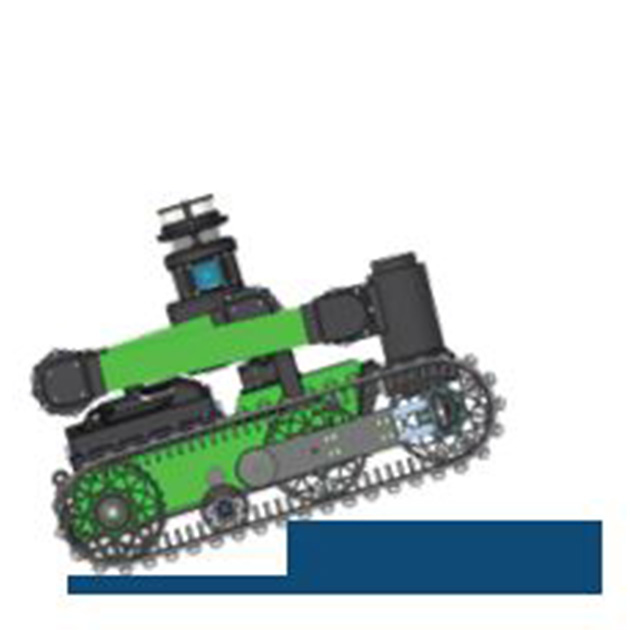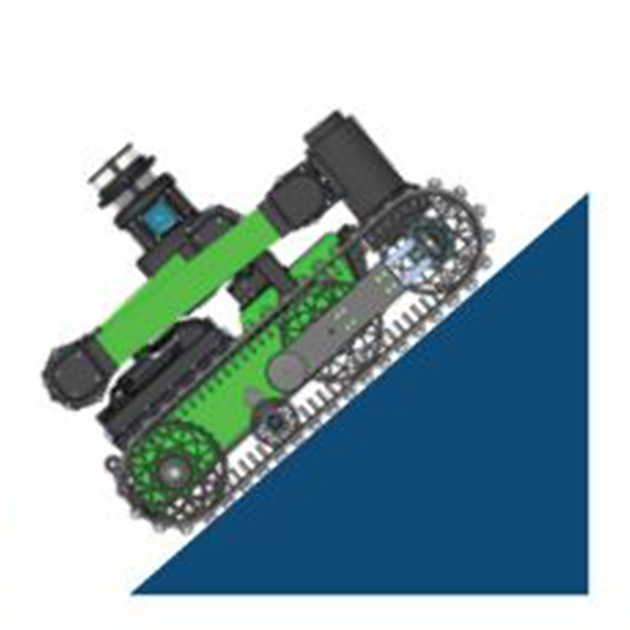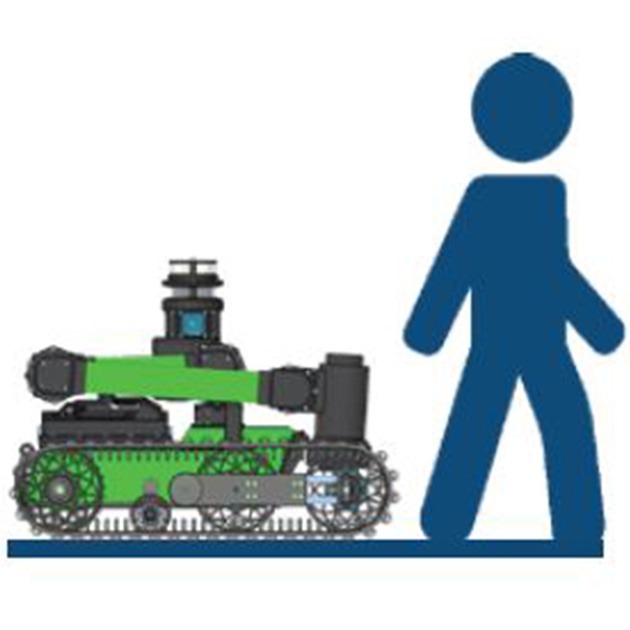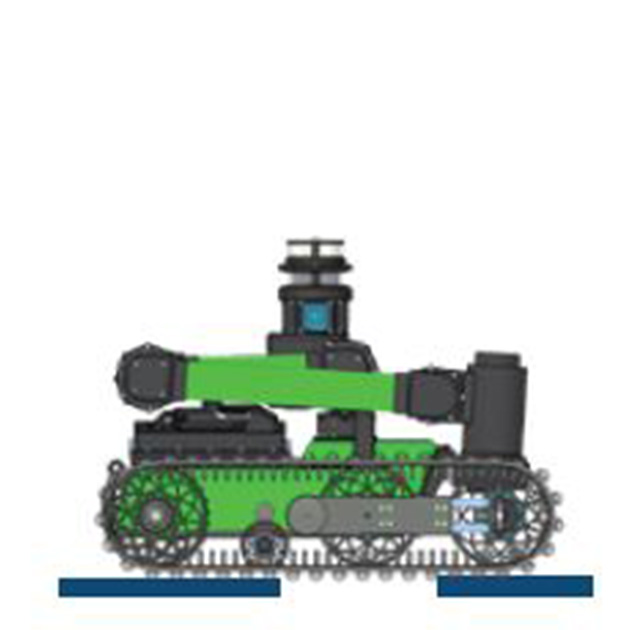 Beyond any obstacle.
■ Driving autonomously (including stair climbing up to 45°)
■ Movable arm for versatile point of views
■ LIDAR controlled (+ 360° images and video)
■ Patented caterpillar tracks for absolute safe driving
Everywhere. Every condition.
Built for the extreme, the Gasfinder serves dutifully in harsh industrial environments, explosive atmospheres, adverse marine weather conditions and all sorts of terrain. Thanks to its PL-D certified safety controller, the Gasfinder conforms with ATEX and IP67 standards.
Gas detection tasks.
■ Routine inspection
■ Leak detection
■ Data gathering
■ Location screening
■ Signalling anomalies
■ Emergency support
■ Methane detection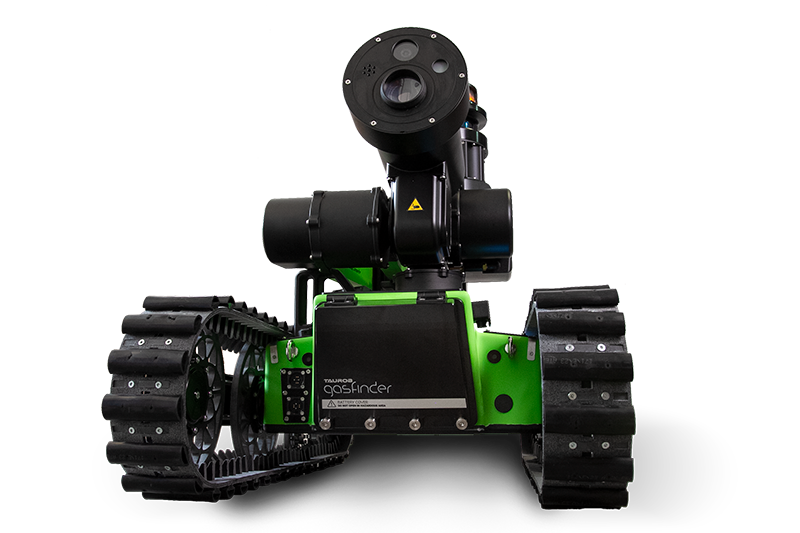 High end thermal camera
Top-tier gas detector
Long mission endurance
High and low temperatures

Software integration
Top of the line hardware.
The FLIR G300 is an optical gas imaging (OGI) camera that visualizes gas, to monitor installations in remote or hazardous areas for gas leaks and catch dangerous, costly hydrocarbon or volatile organic compound (VOC) leaks. OGI cameras are widely used in industrial settings, such as natural gas processing plants and offshore platforms.
The Taurob Gasfinder is also equipped with the Dräger X-am 8000 is one of the best gas-sniffer on the market. It can detect and analyse the smallest leak with up to 7 different type of toxic or inflammable gases.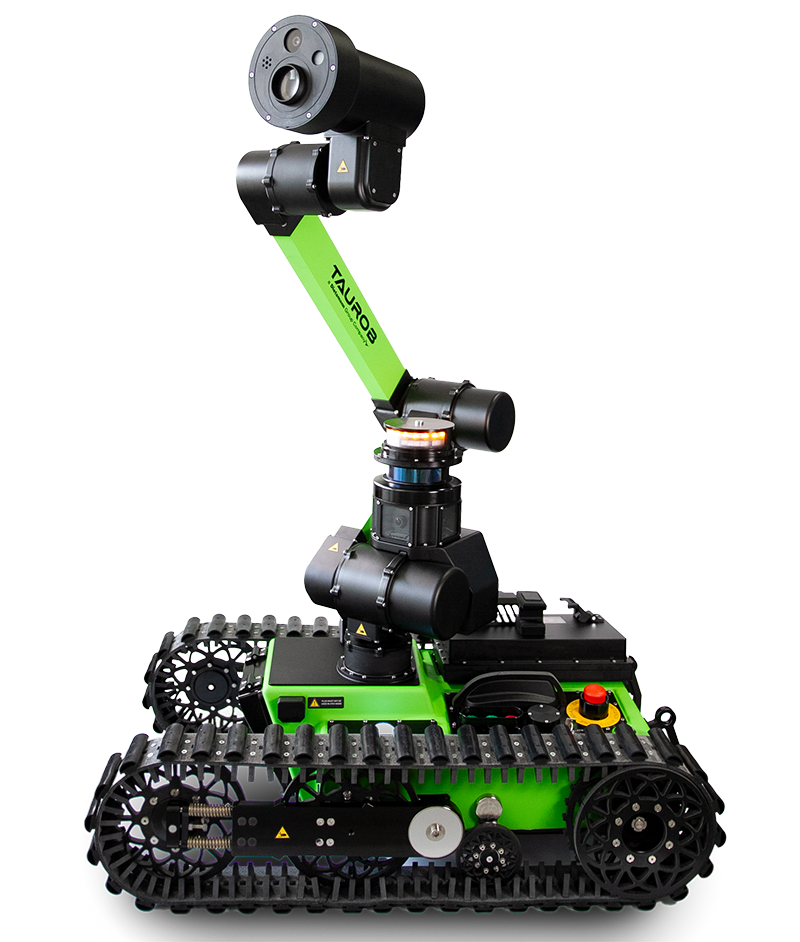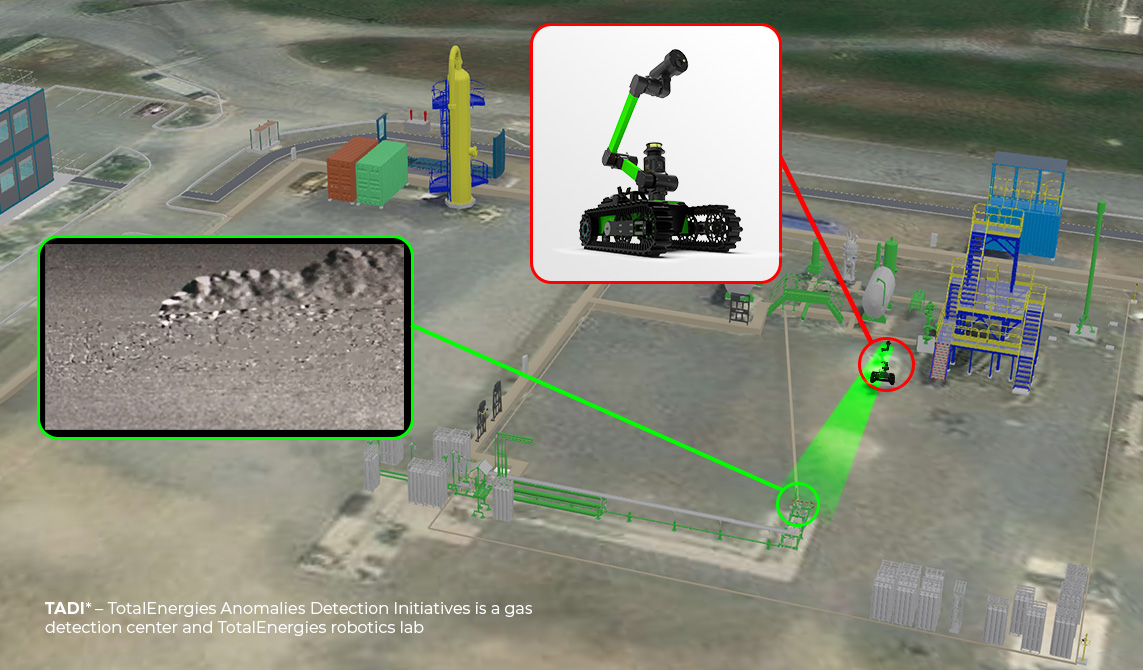 Case Study: detecting minuscule 2g/second methane leaks on the TADI* site from 20 meters.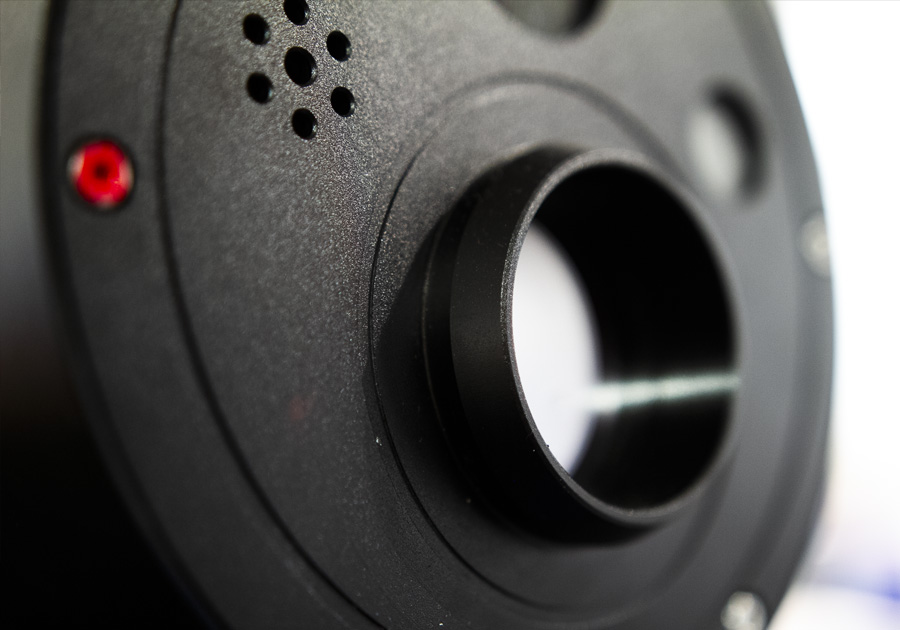 Specifications.
| | |
| --- | --- |
| General | |
| Dimensions | 1000 x 594×766 mm |
| Weight | 69,9 kg (short arm) |
| Speed | 0,45 m/sec |
Sensors
Camera
4x 2K for 360º view
1x 4K in arm
Thermal Camera
Navigation
3D LIDAR
Audio
Microphone
Payload
Gas Finding Camera
Multi Gas Sensor
Safety
ATEX
Zone 1
Monitoring
SIL2, PL-D Onboard
Safety Controller
Environment
Climate
-20º C to +60º C
IP67
Surface
Grated Floors
Concrete, Grass
Gravel, Sand
Ramps
Stairs (up to 45º)
Arm
Max.
extension
1640 mm height
Degrees of Freedom
4 DOF
Site requirements
Connection
4G or WiFi
Power
100 – 240 VAC
50/60 Hz max 6 A
Purging gas
Nitrogen
Site requirements
Running
150 min.
Charging
20-80% in 45 min.
100% in 80 min.
(Charging in ATEX Zone 1 )
Specs subject to change.