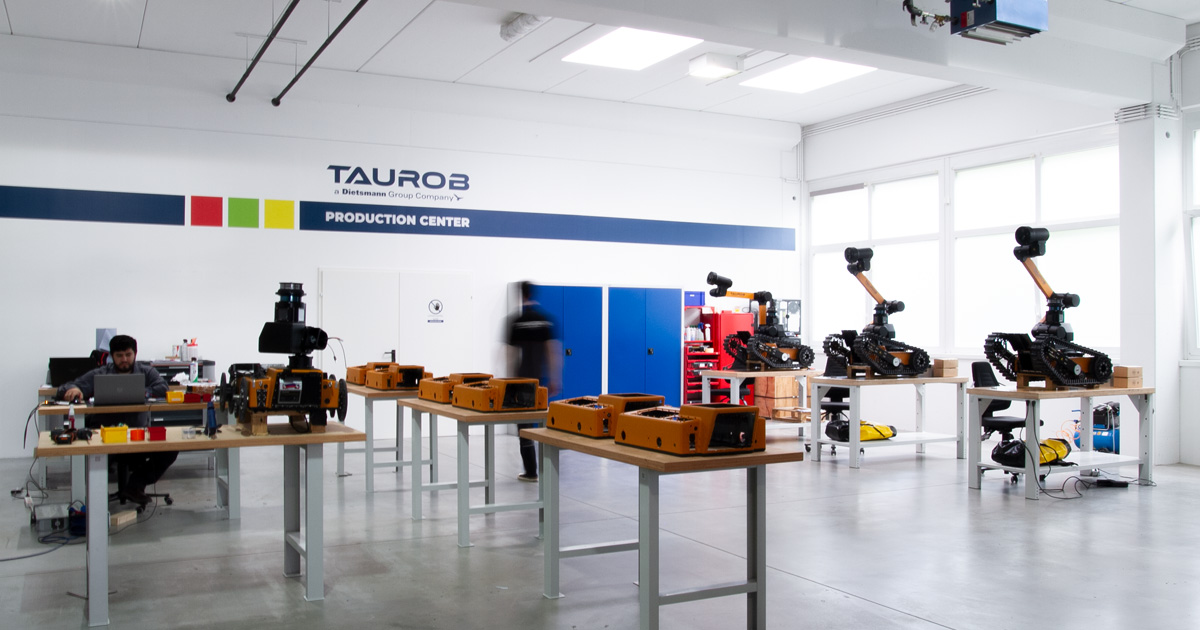 WELCOME TO TAUROB.
Where we develop and build the next generation of robotics.
Advancing robotics. Saving lives.
Taurob develops and produces an ecosystem of fully autonomous robots and cloud-based applications for routine tasks and inspection on industrial sites, helping its customers to optimize their operations and upgrading site safety. The robots can perform missions under harsh environmental conditions (ATEX zone 1) to gather video, audio and sensor data, detect gas leaks and manipulate valves while adhering to strictest industry safety standards and supporting customers' Net-Zero initiatives.
Founded in 2010, Taurob has developed the world's first ATEX certified inspection robot for Oil&Gas and in April 2019, Taurob signed an investment and joint development agreement with Dietsmann, a leading industrial Operation & Maintenance specialist. Over the past decade, Taurob has continuously grown and today it employs 50+ employees at its headquarters in Vienna, Austria.
The birth of Taurob.
Founded in 2010 by Matthias Biegl and Lukas Silberbauer, Taurob introduced the world's first ATEX certified mobile robot, in 2012.
In 2017, Taurob –together with its research partner Technische Universität Darmstadt– won the TotalEnergies ARGOS Challenge and the first fully autonomous inspection robot for Oil&Gas sites was created. In 2019, the company started a partnership agreement with Dietsmann, a leading industrial Operation & Maintenance specialist.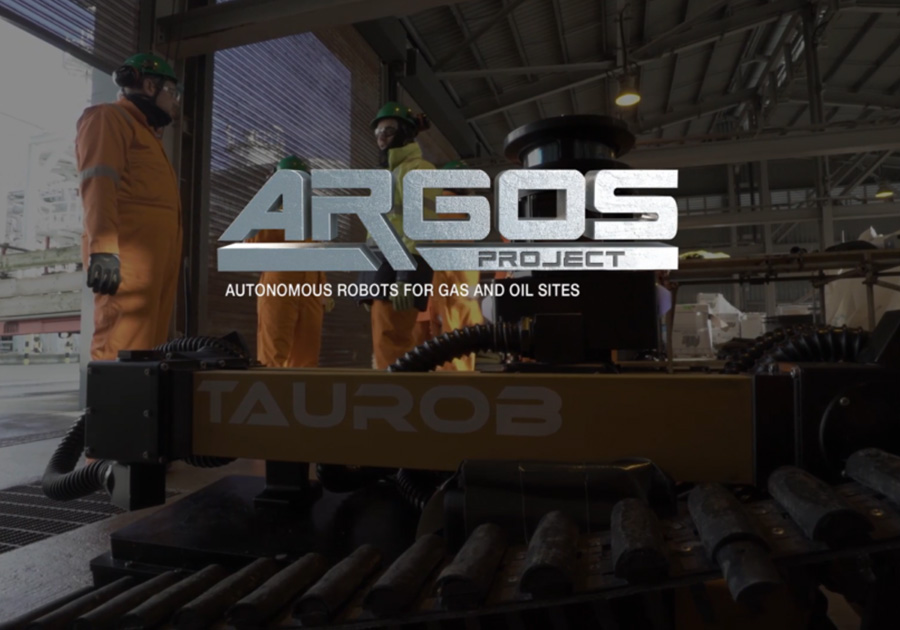 We are part of ARGOS JIP.
Taurob is the selected contractor of the ARGOS JIP (Autonomous Robots for Gas & Oil Sites – Joint Industry Project) to create the next generation of robots. The first Work Class robots for Oil & Gas sites – the Taurob Operator.
Our development partners.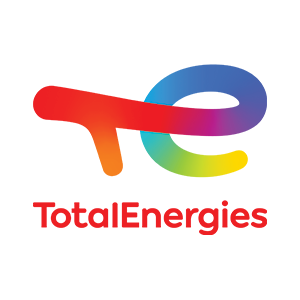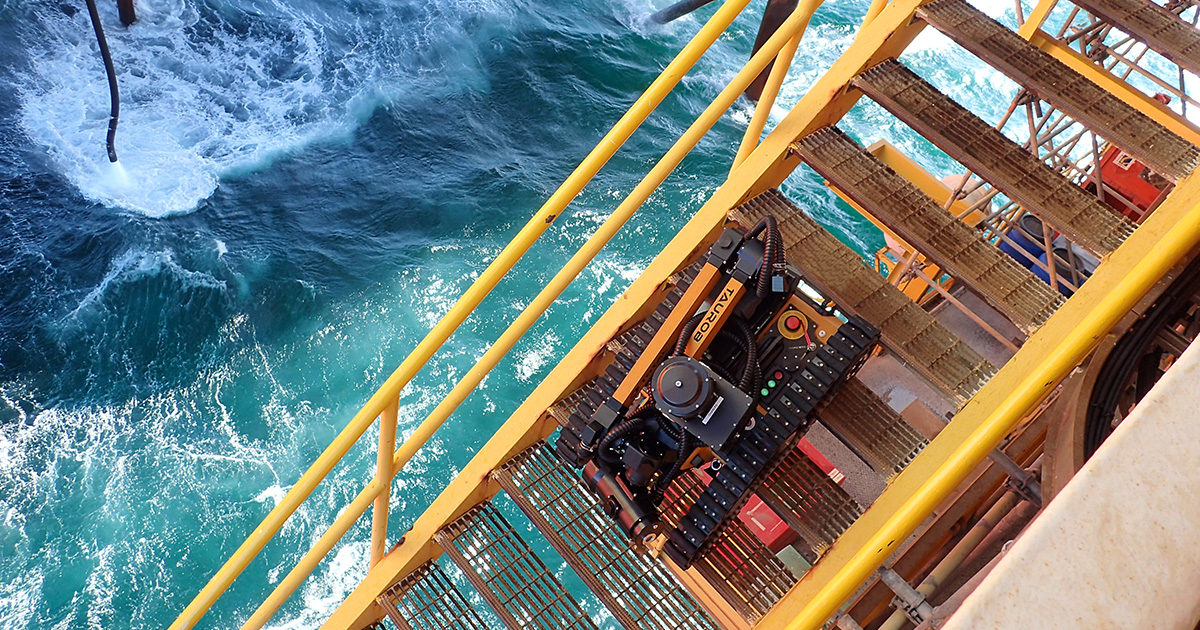 The OGRIP project.
Funded by TotalEnergies and the Net Zero Technology Centre (NZTC), it's the foundation of the Inspector robot.
Within this phase (2018-2020), the former ARGOS robot was assessed for use within an operational Oil & Gas environment. A Failure Mode and Effects Analysis (FMEA) was undertaken to review the individual components and features on the robot and allow us to rank and prioritise areas of the robot that needed improving for operations in harsh environments.
After extensive on-site testing, TotalEnergies operated the ATEX Zone 1 certified robots at their Shetland Gas Plant for a 12-month period
Design and R&D.
Over the last ten years, Taurob has been steadily growing in the 23rd district of Vienna, Austria.
We've been working hard to become a recognized name in our field.
Our focus is on designing advanced robots for industrial applications. We struggle for good engineering, which is a big part of our everyday work. This is how we ensure that our machines are reliable, tough, and efficient in whatever they do.
In April 2019, we teamed up with Dietsmann, the expert in industrial Operation & Maintenance, renowned for its remarkable presence in the energy industries. This strategic alliance not only amplifies our capabilities but also has started a new milestone for growth and shared success.
We're all about moving forward together, driven by a strong commitment to pushing the boundaries and change what's possible in today's world of technology and innovation.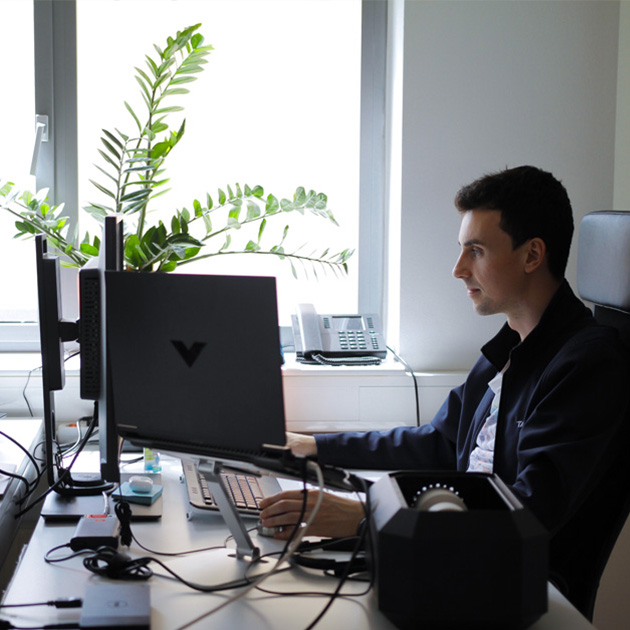 Manufacturing.
Our 300 sqm modern Production Center is where robots come to life. Adhering to elevated standards, meticulous procedures, and robust safety practices, we ensure top-notch technological quality.
At every step of the manufacturing process, we prioritize excellence, from components quality to rigorous testing.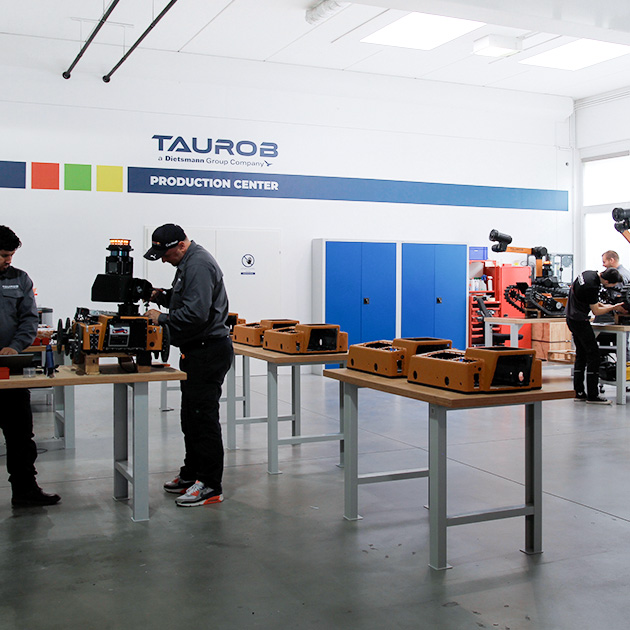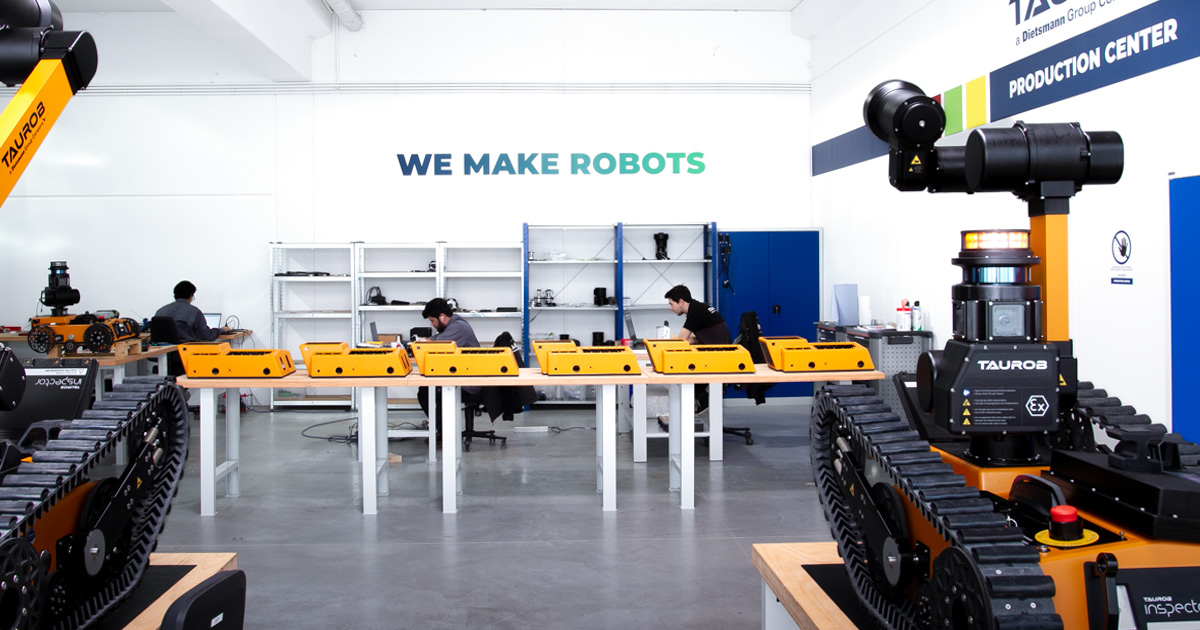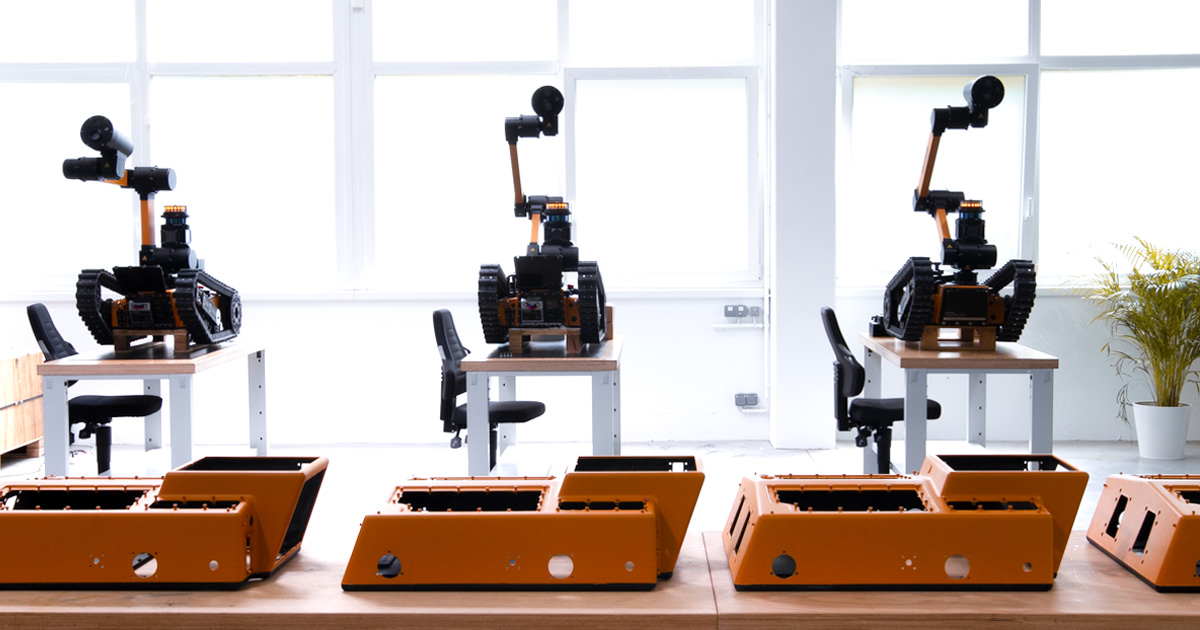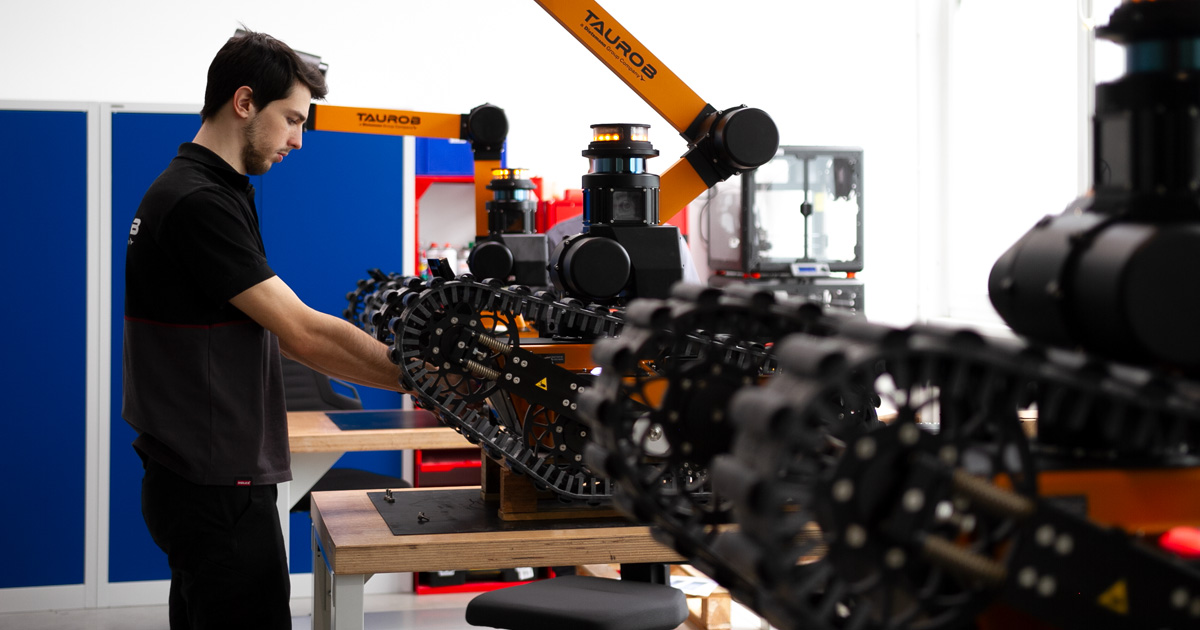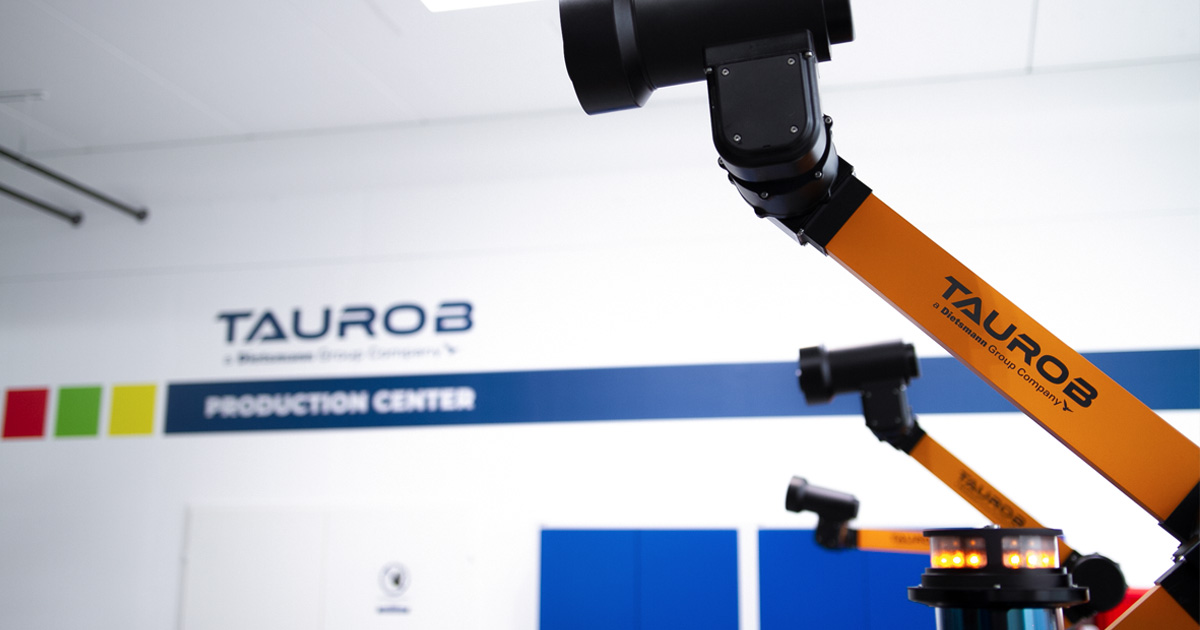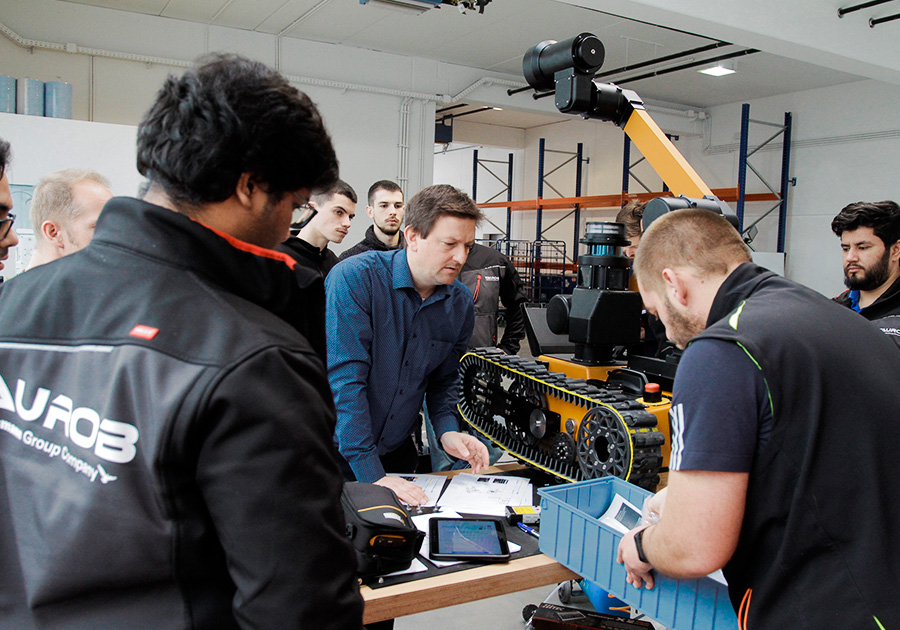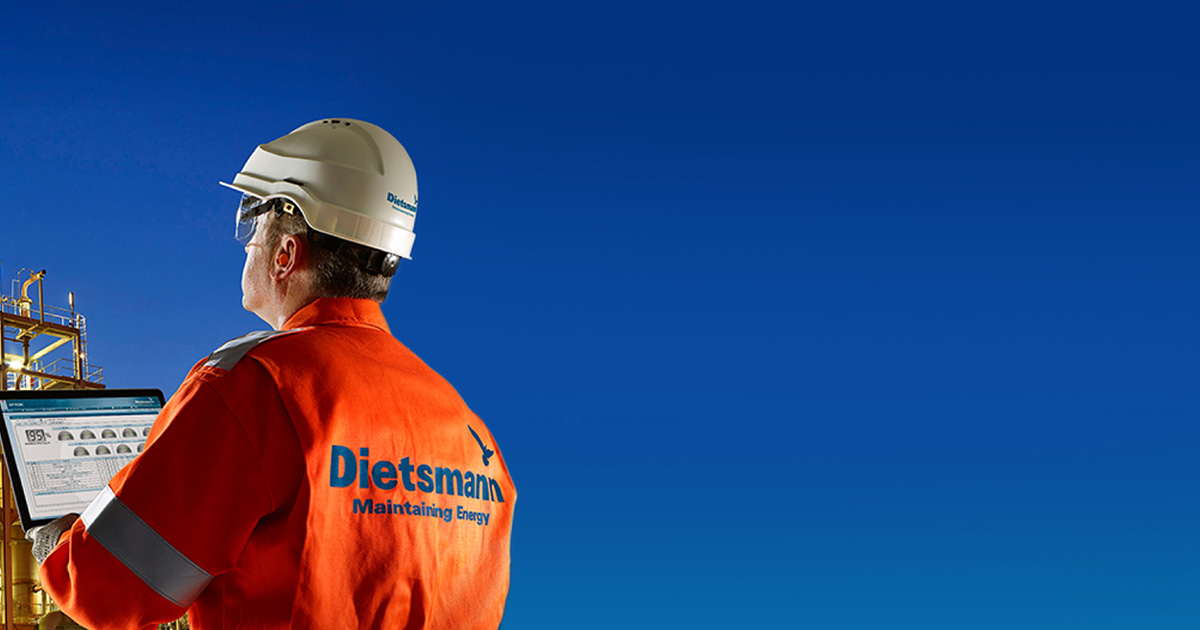 Our partner Dietsmann.
Since 2019, we cooperate with Dietsmann, the leading independent Operation & Maintenance specialist.
Dietsmann has over 40 years of experience operating and maintaining hundreds of production facilities around the world, especially in oil&gas plants, conventional and nuclear power generation and mining industries, applying the most effective maintenance technology.
Dietsmann invests in the digitalisation and robotization of its core business, to lead the way towards Smart Operation & Maintenance. In 2019, they launched Dietsmann SmartLabs (DSL), to interconnect 'Robotics' and 'Big Data' in order to putting men out of harm's way, optimizing the costs of energy production and reducing emissions into the environment.

Taurob designs and develops robotics technology to improve safety, effectiveness and working conditions for clients and their employees, to achieve cost saving potential through automation and to contribute to the reduction of CO2 emissions.
Improving safety, effectiveness and working conditions for our clients and their employees.
Unlocking significant cost-saving potential through the implementation of automation.
Actively contributing to the efforts aimed at the reduction of greenhouse gases.
13-14 SEP
Angola Oil & Gas (AOG) 2023
Luanda Miramar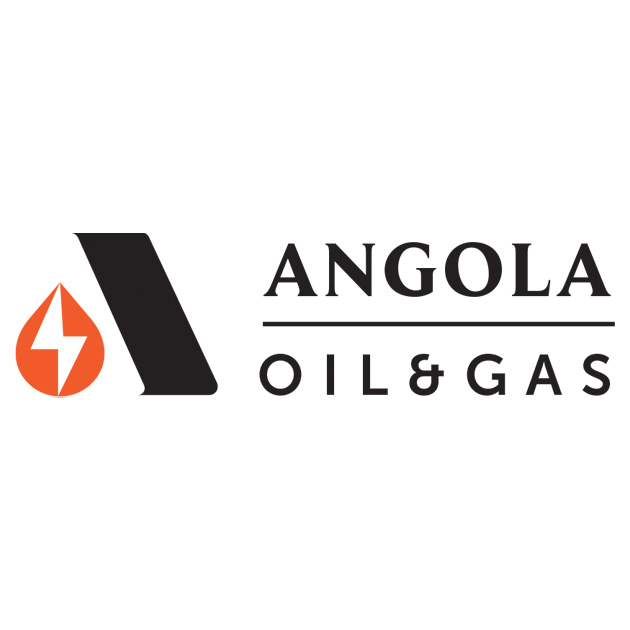 12-13 MAY
Rajant Partner Summit
Palermo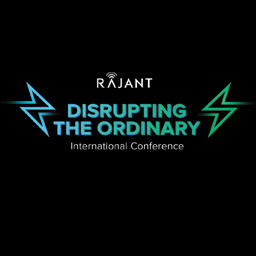 10-11 MAY
UAE Climate Tech
Abu Dhabi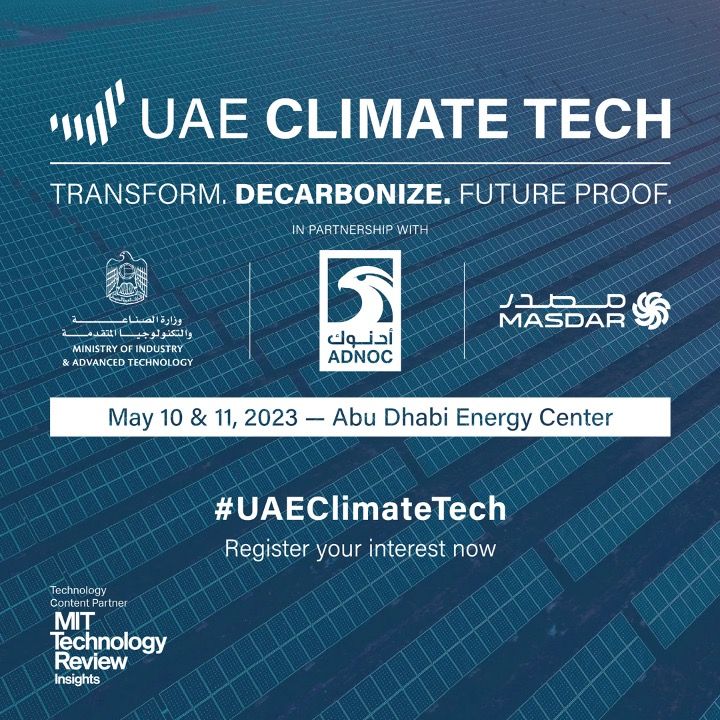 26 JAN
RoboticsDay
Vienna