The Taurob Inspector
The world's most versatile data collecting robot
VR Video has been filmed during a training mission with people present. Ropes for stair climbing have been attached for safety purpose.
Built for the extreme. To serve dutifully in harsh industrial environments, explosive atmospheres and adverse weather conditions. Thanks to its precise sensors, the Taurob Inspector robot gathers data with unprecedented versatility and objectivity, exceeding a human operator in many ways. It takes ultra-high-definition photos and videos, records sounds, detects gas leaks through thermography and oversees its environment with a 3D LIDAR scanner.
Depending on its connectivity, the data collected can be processed in real-time or upon completion of each mission, by cloud or on-premises servers. A flexible API enables the Taurob Inspector to connect directly to a client's digital twin or to seamlessly integrate 3rd party analytics. The Taurob Inspector provides the key to inspection of the world's most remote installations, without the need of physical human presence.
The Taurob Inspector is commercially available to selected clients from Q4 2020. On a large scale, the robots will be available from early 2021.
Default dimensions 1000 x 594 x 766 mm

Battery endurance 2 hours (battery swappable)

Max. height from floor to camera lens: 177 cm

IP67 water and dust proof rating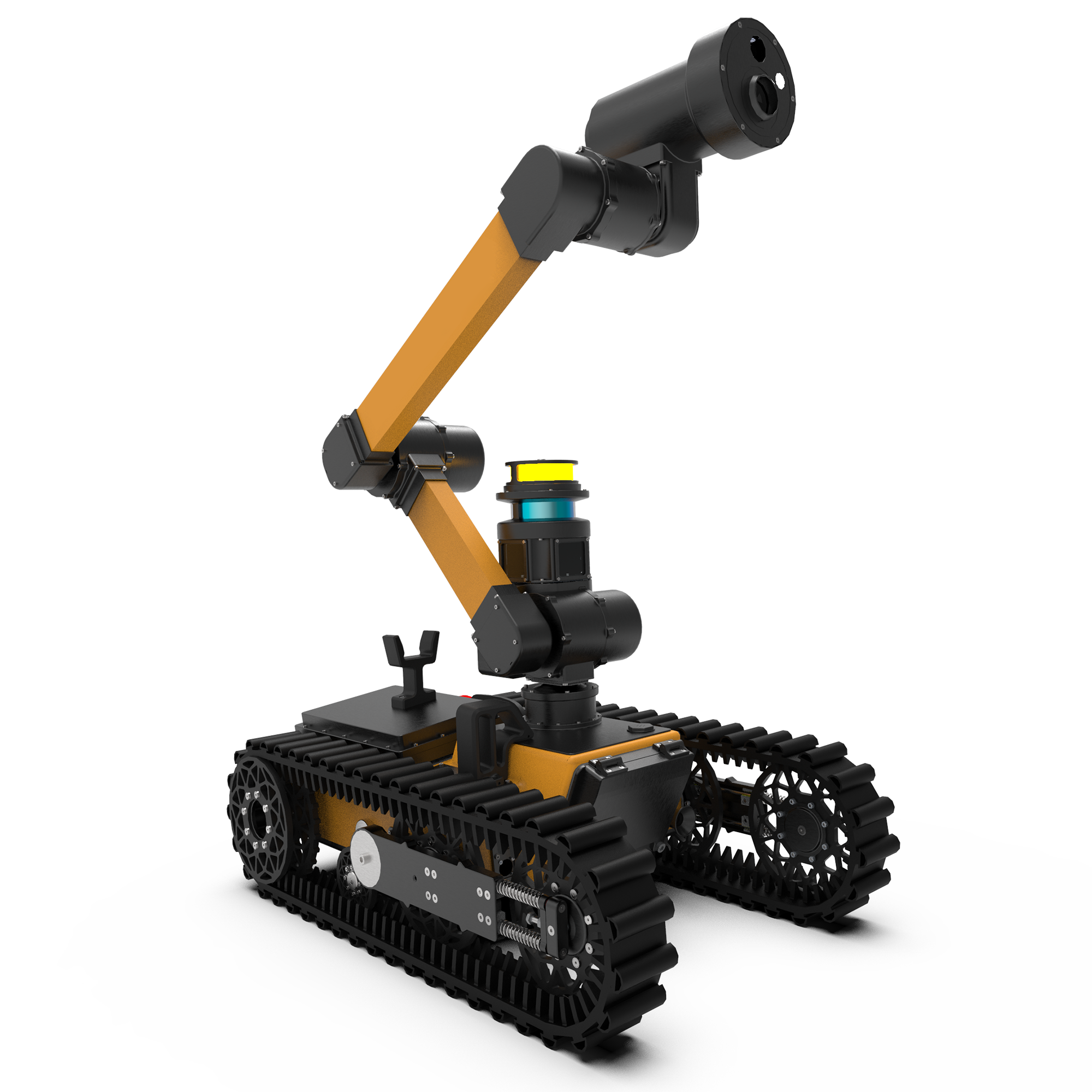 All terrain capability: gravel, floor gratings, mud

4G/LTE or WiFi connectivity (5G coming soon)

Real-time cloud connectivity

Rated temperature -20°C to +60°C

Intuitive user interface with integrated mission planning

Advanced data analytics and API for 3rd party integration

Automated Detection Algorithms
Robotic arm with 5 degrees of freedom

Camera head with UHD (4K) Inspection camera and Gas Finding Thermal camera

Sensor tower with 3D LIDAR and 360° panoramic HD camera

Directional microphone arm

Integrated safety controller

ATEX Zone 1 Docking Station compatible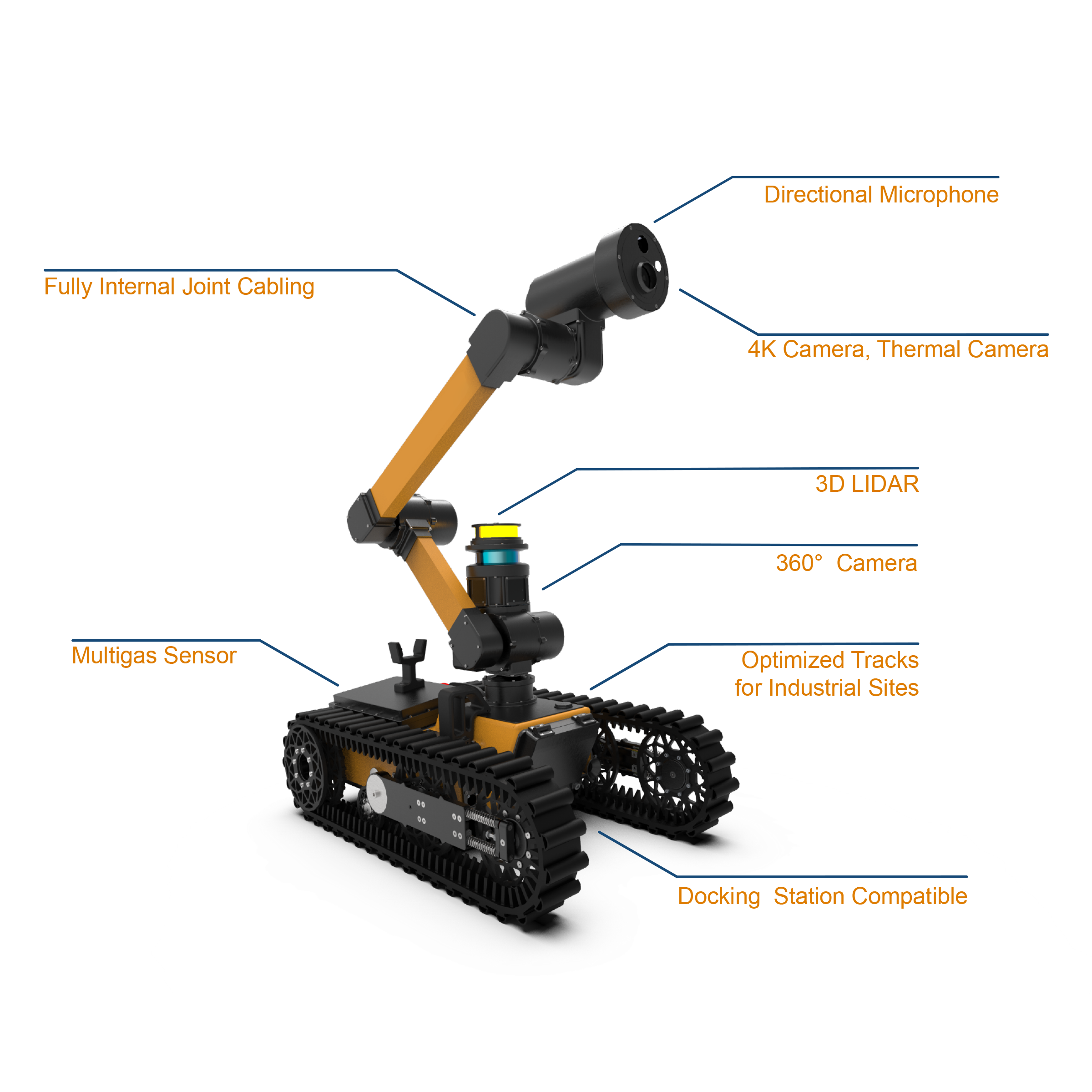 Taurob's Partners & Collaborations
Taurob's Partners & Collaborations